Centre stage for your product launch… wake up your sales force to a new year of sales strategy or deliver your voice with thunder? These are only a few creative ideas CHRIS STEWART is ready to present in special effects for your next seminar, corporate presentation or corporate party.
---
Mattamy Homes Gala December 9th, 2005
Good morning Chris,
Thank you. You sounded fantastic and it was an absolute pleasure having you at our gala.
We received a lot of very positive feedback from your performance and will be happy to forward your contact information to all those that request it.
Thank you again, and congratulations on a job well done. J
Jen (on behalf of the entire committee)
Jennifer Ung
Customer Care Coordinator, Head Office
Process Improvement Facilitator – Peel Division
Mattamy Homes
---
Make-A-Wish Toronto & Central Ontario, September 24, 2009
Chris, Thank you very much for all the work you put into Make-A-Wish Toronto & Central Ontario 'Behind the Mask' event. We sincerely appreciate your dedication towards helping to make a difference in the lives of children living with life-threatening conditions.
Karen Kwapien
---
YRAP 12th Annual Children's Champion Gala (York Region Abuse Program) – Feb 28, 2009
Hi Christopher, I just want to take the opportunity to thank you for the wonderful job that you did at the YRAP 12th Annual Children's Champion Gala last Saturday. From the feedback received so far, some of the comments were 'The DJ was amazing', 'Great DJ', 'Announcements made by DJ best ever', 'lots of dancing which wasn't possible for the last couple of years', 'great music'.
Again, as always a job well done! Thank you so much for everything!
Randi Goodman & Joyce Davis, Co-Chairs of 2009 YRAP Gala Committee
---
September 18 2014
Chris was amazing- energetic, professional, fun, and had a great range of music.
Everyone said they had the best night ever at this conference.
Some folks didn't think we could get this group on the dance floor, but turned out there was always a group on the dance floor and many times it was packed!
Ontario Hospital Association
---
November 2009
Hi Chris, I think you are one of the best disc jockeys' we have ever had at Whitevale.
You have a great assortment of music. We would definitely recommend you.
Yes you may use our comments.
Georgia Colquhoun, Whitevale Golf Club
---
Re: Robbie Burns Night at Sleepy Hollow Golf and Country Club, Stouffville, February 4 2012
Chris: I want to thank you so much for coming to our Robbie Burn's night.
You were a resounding hit – I have to say it was our best party ever!
I have had lots of people telling me how much they enjoyed you!
Again – thank you so much!
Angie Mackie
Lisa Breck School of Highland Dance
Stouffville Ontario
---
K&M Productions (Booking Agent)
I have known and worked with Chris Stewart and Lighthouse DJ Service for over 25 years.
He dedicates himself to the success of every program and is a superb event professional that you can trust.
He is consistently excellent and always makes me look good to my clients.
Michael Kaye
K&M Productions – Speakers & Shows for Conferences & Corporate Events
https://www.kmprod.com
---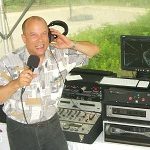 Hi Chris,I just wanted to thank you for consistently surpassing our clients expectations! Our clients love the fact that you don't just play music, but you take requests and encourage the guests to get involved because of your enthusiasm and high energy performances! Whenever we book you for a show, we know that the client is going to be pleased and will be requesting your services again.
Keep up the great work!
Sincerely,
David Hart
Hart Entertainment Inc.
www.HartEntertainment.com
---
June 4, 2003
Mr. Christopher Stewart
Lighthouse Disc Jockey Service
Dear Chris,
Just a note to thank you from Anne Avery Productions and AstraZeneca Canada Inc., to you and your assistant Mike for helping to make our event this past weekend a huge success.
I am not sure where your energy came from but it was amazing! Your ability to get the crowd excited about the event was exactly what we were looking for. The music was perfect for young and old alike. You were extremely professional from the moment you arrived and you were "on" and stayed "on" for the entire day. You also worked very well with the dance floor instructors to make that element of the event a great success.
Please pass on our sincere thanks to Mike as his efforts were also greatly appreciated. Chris, once again thank you so much for all of your hard work.
Hopefully we will have the opportunity to work together again.
Kind Regards,
Serena Bradbury
Anne Avery Productions