Fantasy Farms
We just celebrated our 50th anniversary. Chris Stewart from Lighthouse Disc Jockey Service was a huge part of making it such a success!
Chris played the music we liked. His added touches of hats, Elvis impersonations etc. made it all a lot of fun. Our guests loved that they could make requests. We appreciated that we could meet with Chris ahead of time to go over everything. A week before the event Chris called with what he said was "a reassurance call" to let us know that everything was in order. He came to the venue in really good time to make sure everything was set up. He also came to the rescue to help our son with the sound system of his visual presentation. We have had countless comments that this was the best party ever! We would certainly recommend him for any special celebrations!
Bill and Marney Carder
Pamela Bonnycastle
Kate & Charles
Pamela Bonnycastle
Lived Up To Your Reputation
Dear Chris,
"Many thanks for your part in making our wedding such a success. I had brief concerns when the quartet before you were so well received, but you lived up to your reputation. Thank you again for a job well done" Yours sincerely,
Beverly Wilkinson
A Great Big Thanks
To Chris,
"Just a little note to bring. A great big "thanks" for everything!
Many thanks"
Michael & Rebecca
Work at Our Wedding Reception
"Susan and I would like to thank you very much for your work at our wedding reception. Everyone really enjoyed your selection of music and your enthusiasm, and it really made for a most successful evening. We were also delighted at the efforts you made to fit in our obscure requests, and will not hesitate to recommend your services to anyone else looking for a D.J. Thanks again."
Stephen and Susan Schijns
I Wanted to Congratulate Him Formally
Dear Chris,
"On August 19th, 2000 I had the pleasure of having Christopher Stewart of Lighthouse Disc Jockey Services DJ my wedding and I wanted to congratulate him formally for his superb work that night.
I had hired Christopher a number of years back to do my high school prom and, remembering that he had done a fabulous job, decided to call and see if he was available for my wedding. He arranged it so that he was, and my husband and I were very thankful. Christopher not only provided us with reasonable rates, but also went above and beyond the call of duty to provide us with the best possible music entertainment. He totally complied with what my husband and I wanted by not playing the songs we did not want to hear, by spontaneously mixing in songs that were sung throughout the night, and by playing as many requests as promptly as possible. Christopher also picked up special CDs specifically for the event. Overall, he worked really hard to make our night wonderful and many of our guests made a point of mentioning to me just how great he was.
Christopher Stewart is a responsible, yet fun loving, DJ who did everything my husband and I could have hoped for on our special day. I would strongly recommend him to anyone that is seeking an experienced and flexible professional for any type of function. I suspect that he would be a fantastic DJ at any venue.
Sara MacGregor
Opportunity To Thank You…
Dear Chris,
"I would like to take this opportunity to thank you for the tremendous job you did at our wedding! It's hard to believe that it was a month ago! From the moment we walked into the Renaissance room we knew that this was going to the party of all parties. When we met at your house I told you that I wanted this to be the best wedding guests had been to and you fulfilled that request! From our first dance to the last dance you kept that dance floor filled with guests. The music we had chosen, requests made, and your song choices were absolutely fantastic! Guests were blown away by the energy and commitment that you provided that night at the Ramada. Shawn and I were thrilled that the evening turned out the way we had always dreamed of. The guests are still talking about the whole day but especially the DJ! Thank you, Thank you, Thank you! I can't express how the whole celebration means to me except to say that you were such a big part of the evening and we absolutely 100% are honored to have such an enthusiastic DJ. I was disappointed when 1:00 rolled around because I knew that the evening had come to an end. You played until the last minute and asked me what I wanted the final song to be and I told you to play, "Home for a Rest" again! Until the next function that we can think of to book you, keep up the fantastic job! Anyone is lucky to have you as their DJ and I am proud to say that Shawn and I had you! Till next time!!!!
Lisa and Shawn Street
Ramada Don Valley
Exceptional Performance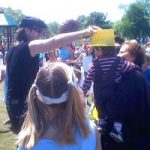 Hi Chris,
Just wanted to send a little note in regards to our daughter Melissa's Birthday Party on May 24th 2003.
Mike did an exceptional performance for us. He kept the party flowing all evening, taking requests from the kids and keeping them entertained with the fantastic music as well as the party games, including prizes!!!
Mike's performance went above and beyond our expectations. He was great!
Thanks again for everything,
Susie, Phil and Melissa
Whitby Tennis Club
I was pleased with the evening. Everyone certainly had a great time. Mike was very professional, arriving on time, accommodating the requests of the night and blending in with the evening's program.
Please pass on a big thank you to Mike.
LYNN TAYLOR
Toronto Hunt Club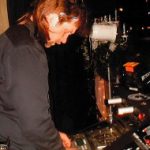 Hey Chris,
Sorry it has taken me so long to tell you on how impressed I was with the job that Mike did for our wedding. Mike was absolutely professional, but at the same time he made sure that everyone was having a great time. I am so happy Nathan and I chose your company! Keep up the good work!!
Thanks, Mike for making our wedding the greatest day!
You guys are #1!!!!!
Thank you for everything!
Lindsay and Nathan
Sleepy Hollow Golf & Country Club
Hi Chris,
We were quite pleased! Thank you for a wonderful night! We had lots of compliments about your services and i would not hesitate to recommend you!
Even with the wind, cold and oh yeah – the hail! We were happy that you could mic. our service so well. and thanks for staying into the wee hours of the morning.
Take care and thanks again!
Aimee Hawkins ( now Aimee Wilson)
Jeff and Aimee Wilson Belleville On.
Sleepy Hollow Golf & Country Club
Hi Chris,
We were very pleased with the services provided by your DJ, Matthew. In the past we have always had challenges in getting our group dancing much or staying beyond 10 or 11pm. Matthew's participative style was fun and really got the crowd up and dancing. He made the extra effort and was teaching line dancing with the group and several other fun games and dances. Bravo! This is the biggest success with a DJ that we have experienced.
I would be pleased to recommend the services of Lighthouse and Matthew in particular.
Laurie Brown
Business Development Bank of Canada (BDC)